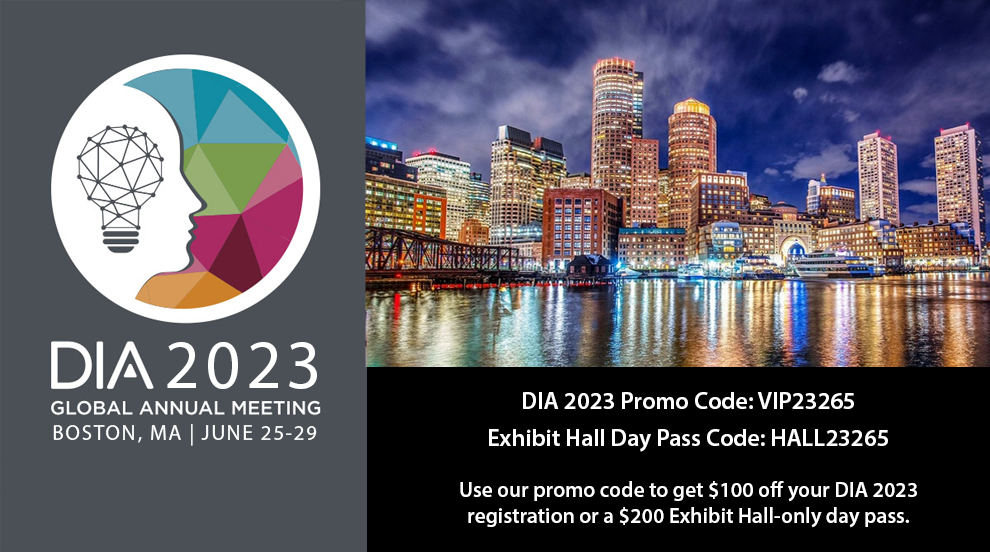 Let's Talk Central Labs @ DIA 2023!
Our central lab Dream Team is assembling in Boston for this year's DIA Global Annual Meeting on June 25th through the 29th at the Boston Convention & Exhibition Center.
Clinical trial pipelines are full, but progress and efficiencies are low! Central Labs are often part of the problem, when they could and should be a crucial part of the solution!

VISIT BOOTH #828 to meet our Business Development Team of Ron Weingust, Drew Bosso, and Steve Sisson, and our Vice President of Marketing and Sales, Isabel Struik ( a conversation that may be the highlight of your conference! ).
Take advantage of this opportunity to meet these four industry professionals that each bring more than 30 years of experience to the clinical trial arena.
Click any of their names above to reach them directly by email – schedule a quick chat during DIA or connect today!