Bleomycin-induced Fibrosis (IPF)
Bleomycin has been used to induce lung injury for basic research into pulmonary fibrosis for over a decade. At MLM Medical Labs, we have refined the oral aspiration administration to allow for more even distribution of disease throughout both right and left lungs making this bleomycin lung fibrosis model in mice a reliable method for your research. This is a great model for studying idiopathic pulmonary fibrosis (IPF) as well.
Available readouts options:
Immunophenotyping of bronchoalveolar lavage fluid (BALF):
Quantitation of T Cells, B Cells, Macrophage, Neutrophils, Eosinophils, Fibroblasts, etc.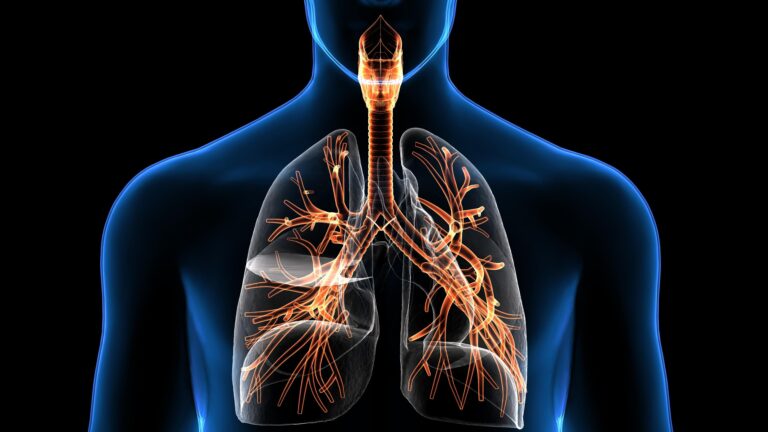 Cytokine Expression Levels (ELISA/Multiplex) in:

BALF
Lung Tissue Homogenate
Plasma/Serum

Histology of lung:

H&E for morphologic analysis, cellular infiltration, etc.
Masson's Trichrome staining for collagen
IHC for specific markers of interest such as CD3, CD11b, etc.

Lung tissue biomarkers
Blood biomarkers (protein or nucleic acid)
Lung tissue cellularity
Non-alcoholic fatty liver disease (NAFLD)/Non-alcoholic steatohepatitis (NASH)
While typically not considered a serious condition, non-alcoholic fatty liver disease (NAFLD) can develop into non-alcoholic steatohepatitis (NASH) which is a fatty liver accompanied by inflammation and various degrees of fibrosis that may develop into cirrhosis or HCC. There are no current FDA approved treatments for NASH making preclinical drug development a top priority in the field. NASH is modeled pre-clinically through diets, inflammatory results, use of transgenic specimens or a combination thereof. At MLM Medical Labs, our preclinical laboratory offers various nutrient-deficient NASH diet models to assist in finding therapeutic solutions to treat this chronic condition with relevant readouts to add quantitative and qualitative value to your preclinical studies.
Available validated nutrient-deficient NASH diet models:
Methionine and Choline Deficient Diet (MCD)
Choline Deficient, High Fat Diet (CHDFD)
Available readout options:
Body weight
Liver enzyme assessment
Liver histopathology
Systemic Sclerosis (SSc) is an autoimmune disease characterized by vasculopathy, fibrosis of the skin and internal organs, inflammation and general immune system abnormalities. MLM Medical Labs uses the chemotherapeutic antibiotic bleomycin to induce SSc as a model to explore the pathogenic mechanisms involved in SSc. Implementing the use of osmotic mini-pumps containing bleomycin allows for a more stable and convenient SSc model that encompasses multiple features of human disease. This model may be used in therapeutic programs related to SSc, and more broadly, fibrotic diseases.
Available readout options:
Multiplex cytokine profiling
Histological analysis
Additional fibrotic assessments
Are you interested in a variation of a model or a new paradigm?
Our scientists are passionate about the development of new models! We often participate in opportunities for co-development and pilot programs to establish new models and reach new levels of understanding. Contact our team today!