Customized Services That Keep Your Trial in Motion
At MLM we take care of all laboratory aspects in your clinical trial. During study setup, we prepare all materials and documents and design your study and visit specific kits. Once our proprietary MLM Kit Building® units have been built and quality-checked, the in-house logistics departments will deliver the kits to virtually all countries in the world. Samples return to MLM seamlessly with our predefined logistics workflows – regardless of sample requirements.
Your pre-labelled samples can be received 365 days a year and will be registered by double-data entry into our Laboratory Information Management System (LIMS). Inconsistencies or missing data automatically generate queries for immediate resolution. Samples will either go to our laboratories for immediate analysis, be securely stored or shipped onwards to sponsor-selected specialty or qualified MLM partner labs.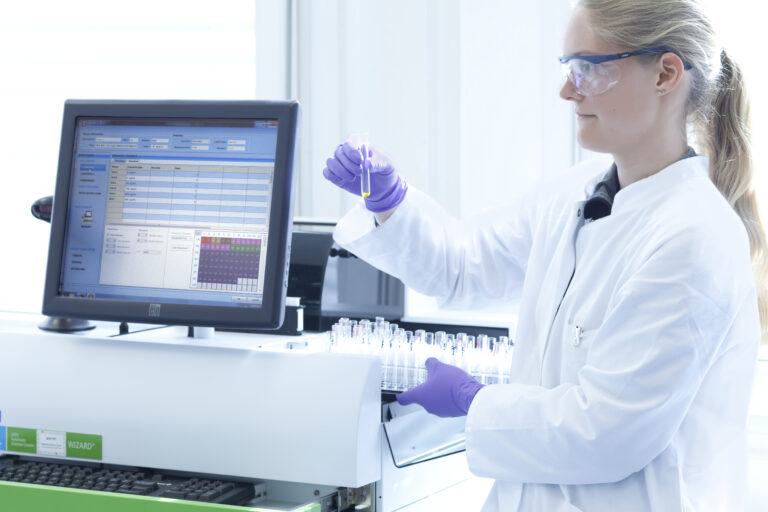 MLM partner labs undergo a stringent vendor selection and qualification process, including questionnaires, regular audits and performance discussions.
Results of safety analysis is available on the day of sample receipt and, in addition to e-mail or fax, are easily accessible through mlm online®.
Data is transferred from our LIMS to your database via customized data interfaces. Dummy data transfers ensure seamless integration with your database prior to study start. If required, we will provide a full (bio)analytical report according to EMA and FDA guidelines, aligning with the study plan at study set-up. All study-relevant documents are archived for 25 years.
Our Central Lab Services Include: