MLM Safeguard Box® and Packaging
Clever logistics solution to bring you peace of mind​
Rapid temperature changes significantly impact the results of sample analyses. Our smart packaging system, the MLM Safeguard Box®, protects against thermal stress and stabilizes your samples efficiently during transport. This clinical logistics innovation was created with our customers and clinical sites in mind to protect and enhance the quality of their study data. By integrating this clever packaging into our projects, we effectively save you time and costs associated with sample shipment.
The MLM Safeguard Box® is also a sustainable logistics solution: the special gel pack and Styrofoam box can be reused after cleaning!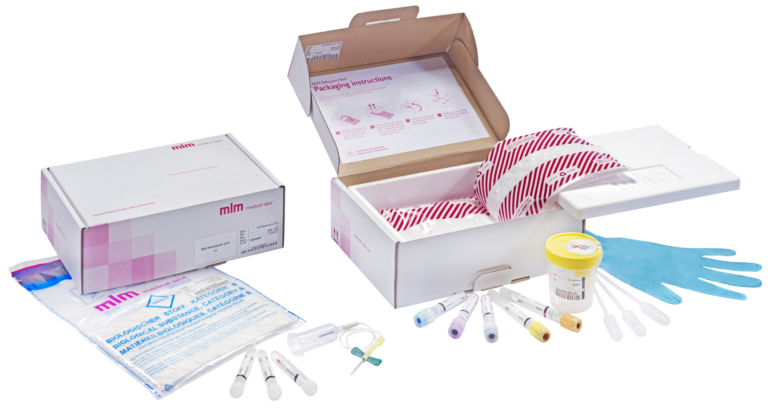 MLM Safeguard Box® benefits are:
Protective – temperature stabilized during entire transport
Complete – all supplies are delivered in one box
Easy-to-use – color-coded and pre-labeled tubes in a stable and compact box
Traceable – identification via barcode and sample kit tracking via mlm online®
Cost-Efficient – shipping costs are not increased
Protecting Your Valuable Samples with Our Smart Packaging Solutions
In addition to the MLM Safeguard Box® we have designed a collection of products built to enhance sample integrity and simplify your projects with MLM Medical Labs.
View All MLM Packaging Solutions: