Customized Kit Building with Full Flexibility​
MLM Kit Building® assembles and ships over 100,000 kits worldwide a year!
Whether your study requires large batches of customized sampling kits for multicenter trials or just one individual kit, our systematized process and adept staff will meet your needs. We work with you to design kits as specialized as your project by using our proprietary MLM Kit Manager software. Once designed, our kit building teams in Europe and North America rapidly assemble and distribute your kits worldwide.
MLM Kit Building® offers: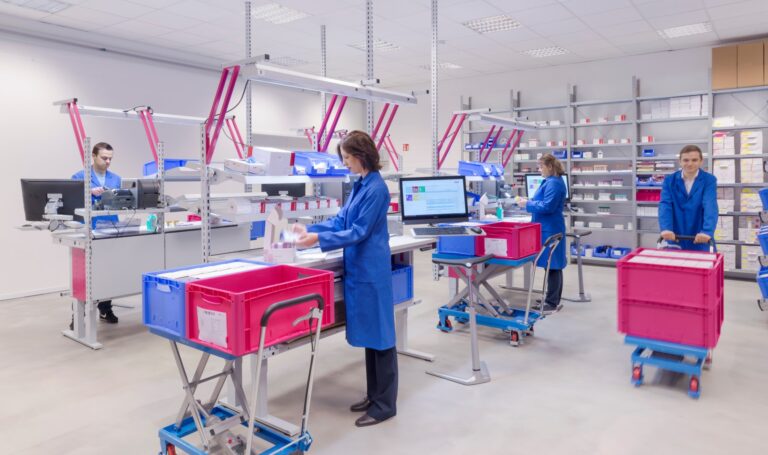 Study and visit specific kits
Smart MLM Packaging solutions including our patented, proprietary MLM Safeguard Box®
Convenience and easy handling at sites, supported by clear instructions in our lab manual and accompanying laminated flow charts
Pre-organized, fully pre-labelled tubes with trackable barcodes in our convenient MLM tube belt
Stringent quality control process
Batch sizes from one single kit to thousands kits possible
3 – 10 day turnaround time for kit ramp-up and re-supply through our proprietary MLM Kit Shop
Shipment of clinical supplies through closely monitored and widely trusted global logistics providers
Expertise in designing kits for contract manufacturing, CROs, third-party labs, pharmaceutical and biotech companies