POINT OF COLLECTION TRACKING
True End-to-End Sample Management
Clinical trial sponsors have been asking for years to have visibility into where their samples are, especially during the first mile of the sample journey: at the clinical sites.  
MLM has partnered with TruLab® to solve for this critical need.  Combining TruLab® technology with our advanced LIMS system provides an end-to-end solution to track patient samples from collection all the way through to safety and efficacy testing results.
This premium add-on service is ideal for rare disease studies and those trials where patients and samples are particularly difficult to obtain.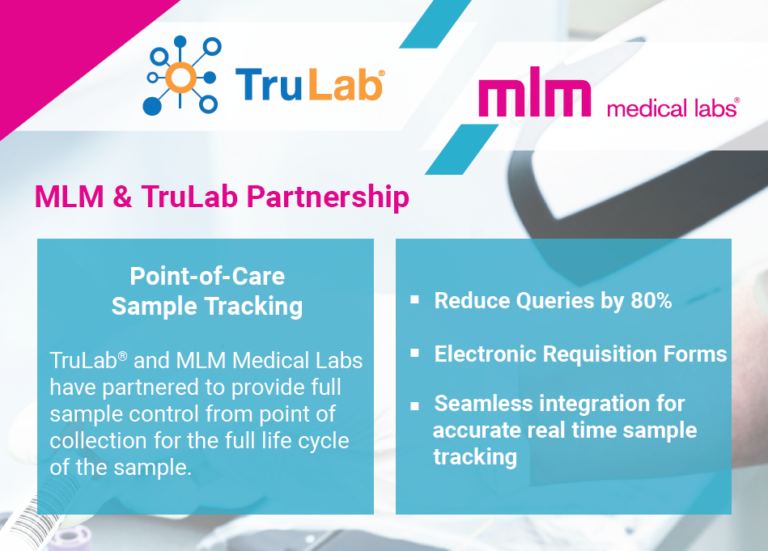 With this premium service, the Trulab technology prevents or reduces common questions such as:
Missing Subject IDs
Missing Collection Times
Illegible Handwriting
Eliminate Paper Requisition Forms
Clinical sites no longer have to fill out paper requisition forms.  The requisition data is captured in real-time and sent automatically to mlm online®. 
TruLab® E-Requisitions feature:
Simple Tap and Scan Technology
No Manual Data Entry
No Paper Requisitions
No Transcription Errors and No Missing Data – which means far fewer queries