Global Reach Without Compromise
Connecting Customers with Reliable Services Worldwide​
MLM Medical Labs has spent the past three decades collaborating with pharmaceutical, device and biotechnology companies, CROs, partner labs, academic departments and government institutions across the globe. We take great pride in offering all of our customers a large breadth of services without the taxing bureaucracy often connected to global laboratories. We are always in motion, diligently working to improve patient outcomes, one sample at a time. Every sample matters and deserves to be safely and timely delivered, therefore we work closely with expert global logistics providers such as FedEx, DHL, and World Courier. For samples that require same-day analysis and are near our facility in Germany, we offer direct pick-up by our MLM fleet.
On-call availability and reliable shipment solutions add value and convenience to your study at any stage and are some of the main reasons why our customers continue to choose MLM for their current and future projects.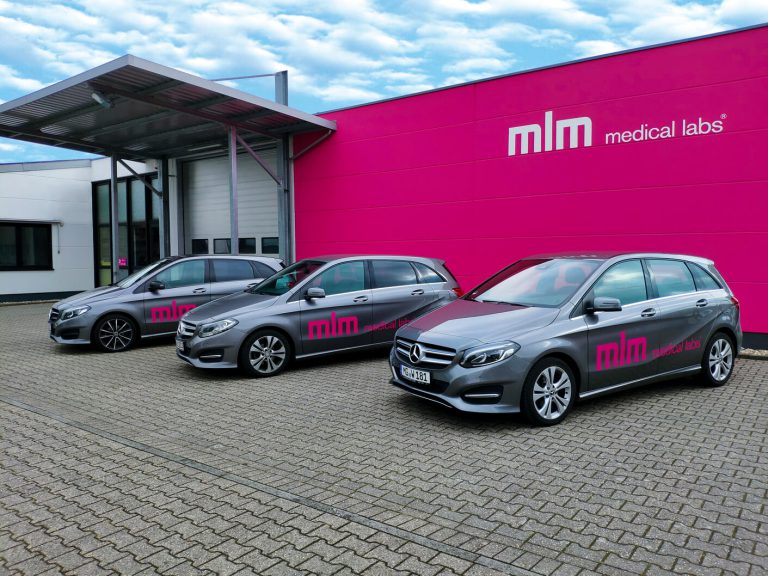 From shipping proprietary custom-made sampling kits, collecting samples and training site personnel, our global central laboratory reach extends beyond 70 countries all the way to the International Space Station.