News and Events

,

Press Releases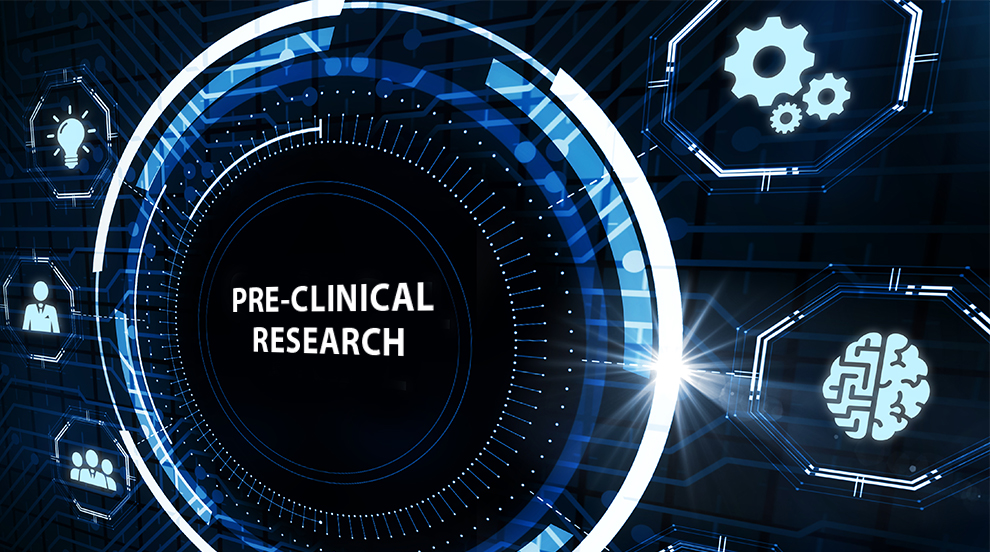 Understanding the Importance (and Unleashing the Power) of Preclinical Study Design: MLM Medical Labs' Dynamic Approach 
by Katie Dineen, Preclinical Business Development Manager @ MLM Medical Labs
Welcome to the realm of preclinical study design, where every choice holds the key to scientific triumph!
  In this blog post, we'll dive into the world of best practices, unlocking the secrets to effective preclinical studies.  Join us as we explore how MLM Medical Labs brings a dynamic approach to meet and exceed these practices, setting the stage for groundbreaking discoveries. Let's get started on this vibrant scientific journey!
  #PreclinicalStudyDesigMarvels 
Laying the Foundation of Success
Choosing the Right Path:
Successful preclinical study design begins with a clear roadmap. At MLM, our team of experts works closely with researchers to understand their goals, guiding them to select the most suitable study design for their heroic quest. Together, we set the stage for success!
Sample Size Matters:
In the universe of preclinical studies, sample size determines statistical power. Our approach at MLM ensures researchers have an appropriate number of subjects to yield robust and reliable results. We're masters at finding the perfect balance to unlock research potential!
Embracing Supercharged Methodologies
Controls: The Heroes of Experimentation:
No preclinical study is complete without controls! At MLM, we're well-versed in selecting the right control groups to serve as the compass of scientific inquiry. Our team ensures that researchers have the proper benchmarks to measure the effectiveness of their treatments.
Endpoints: Unleashing the Power of Precision:
Precise and well-defined endpoints are the keys of preclinical studies. With our sophisticated approach, MLM assists researchers in choosing endpoints that capture the full range of treatment effects. We're here to ensure that research findings are crystal clear and impactful!
MLM's Dynamic Support System
Data Analysis with Flair:
Gone are the days of dull and lackluster data analysis! MLM Medical Labs brings an futuristic twist to the process, using advanced techniques to extract meaningful insights from research findings. Our approach ensures researchers can unravel the hidden gems within their data.
Nurturing the Spirit of Collaboration:
At MLM, we believe that the power of collaboration can spark scientific magic! Our team fosters an environment where researchers can share ideas, brainstorm solutions, and push the boundaries of preclinical study design. Together, we're shaping the future of healthcare!
Preclinical study design is an exhilarating adventure that lays the groundwork for medical breakthroughs. MLM Medical Labs brings an upbeat and dynamic approach to meet and exceed best practices. With our expert guidance, researchers unlock the full potential of their studies, unleashing a world of scientific wonders. So, let's embrace this vibrant journey together and rewrite the future of healthcare!
#DynamicPreclinicalDesign #ScientificTriumphs #MLMMedicalLabs