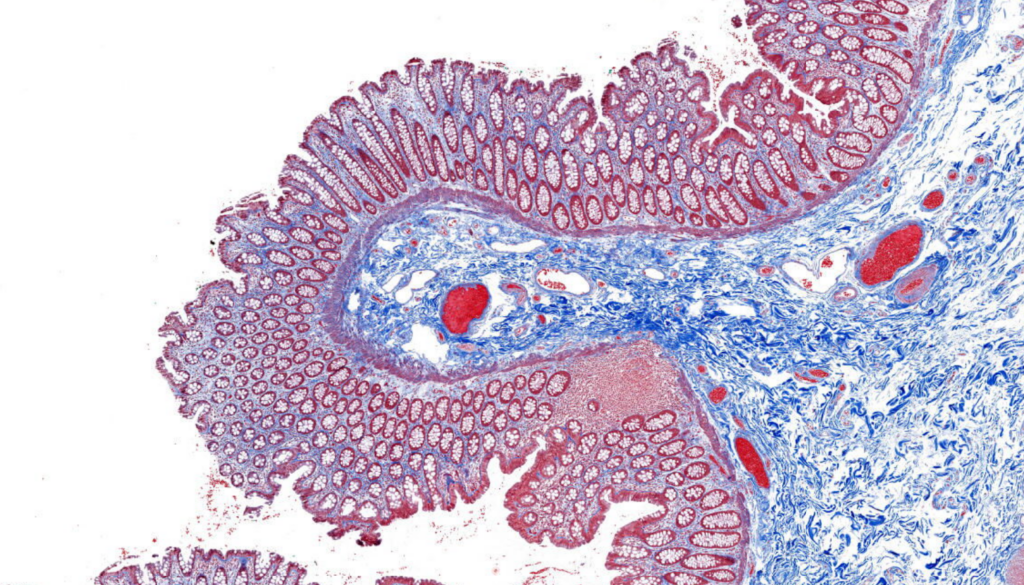 Enhancing Preclinical Trials with
Comprehensive Histology Lab Services
by Marlena Jelec, MD, Histology Business Development Manager @ MLM Medical Labs
In the realm of preclinical research, where potential therapeutic interventions are rigorously tested before reaching human trials, accuracy and reliability are paramount. Histology plays a pivotal role in evaluating the safety and efficacy of new pharmaceuticals and medical devices. Comprehensive histology lab services are indispensable during the preclinical trial phase, offering invaluable insights into the effects of treatments on biological systems. Here, we explore the importance of leveraging comprehensive histology lab services to enhance preclinical trials and accelerate the path to successful clinical translation.
Biomarker Analysis and Predictive Toxicology: Histology lab services play a crucial role in biomarker analysis and predictive toxicology during preclinical trials. Identification and validation of relevant biomarkers are pivotal in monitoring treatment response, disease progression, and adverse events. Histological examination allows for the identification of specific cellular markers or morphological changes indicative of efficacy or toxicity. By integrating comprehensive histology with other molecular and biochemical analyses, researchers can identify reliable biomarkers, predict potential toxicities, and establish more accurate safety profiles of pharmaceutical candidates.
Understanding Mechanisms of Action: Histology services provide valuable insights into the underlying mechanisms of action of pharmaceuticals. By analyzing tissue samples, researchers can observe cellular and molecular changes associated with the administered treatment. Histological techniques, including immunohistochemistry and in situ hybridization, allow the visualization and quantification of specific molecules, such as protein or gene expression markers. These techniques elucidate the localization, distribution, and functional alterations within tissues, offering a deeper understanding of how the compound interacts with the target and the broader biological system. This knowledge is crucial for optimizing and dosing regimens, identifying potential off-target effects, and refining therapeutic strategies.
Assessing Pharmacokinetics, Pharmacodynamics, and Biodistribution: In preclinical trials, understanding the pharmacokinetics (PK), pharmacodynamics (PD), and biodistribution of a drug is vital for determining optimal dosing and predicting its behavior in humans. Histology lab services aid in assessing drug distribution within various tissues and organs, highlighting potential accumulation in specific regions. Techniques like immunofluorescience can precisely localize and quantify drug distribution, facilitating PK / PD studies. Such information guides researchers in refining dosing schedules, optimizing therapeutic delivery methods, and ensuring drug efficacy and safety profiles align with desired outcome.
Evaluating Drug Efficacy and Safety: Comprehensive histology lab services enable indepth examination of tissues and organs to assess the efficacy and safety of novel compounds. Histopathological analysis can reveal crucial information regarding drug-induced changes, such as tissue damange, cellular responses, and inflammatory reactions. These findings assist reseerachers in identifying potential adverse effects early on, allowing for appropriate modicications or discontinuation of coumponds with undersirable outcomes. By obtaining accurate and comprehensive histologica data, reserachers can make informed decisions about the viability of a drug candidate, significantly reducing risks and increasing the chances of success in subsequent stages.
Comprehensive histology lab services are indispensable for ensuring the success of preclinical trials. By providing detailed insights into mechanisms of action, pharmacokinetics, pharmacodynamics, drug efficacy and safety, histology enables researchers to make informed decisions, optimize therapeutic strategies, and mitigate risks. Incorporating comprehensive histology services in the preclinical trial phase streamlines the development process, accelerates the translation of promising compounds to clinical trials, and ultimately increases the likelihood of successful outcomes in human patients. In the pursuit of innovative therapies, harnessing the power of histology lab services is a crucial step towards transforming scientific discoveries into life-saving treatments.
#Histology #Histopathology #Immunohistochemistry #IHC #MLMMedicalLab